A team of highly qualified Lean Management and process management employees, working internationally and led by our Director, Véronique GALLARDO.
Veronique, recognised by the large European aerospace group AIRBUS, is a transformational leader with an extraordinary sense of direction and coordination of the project lifecycle, from conception to completion, developing strategic business plans and control structures for projects, and ensuring that they are completed on time and within budget. Experienced communicator with strong commercial and operational skills, able to establish, foster and strengthen a productive relationship with a wide range of disciplines at all levels.
We also have an innovative and modern marketing/business development department with the arrival of Elena MOTTE, a student at ESIC Business School, who is
pursuing an advanced degree in global marketing.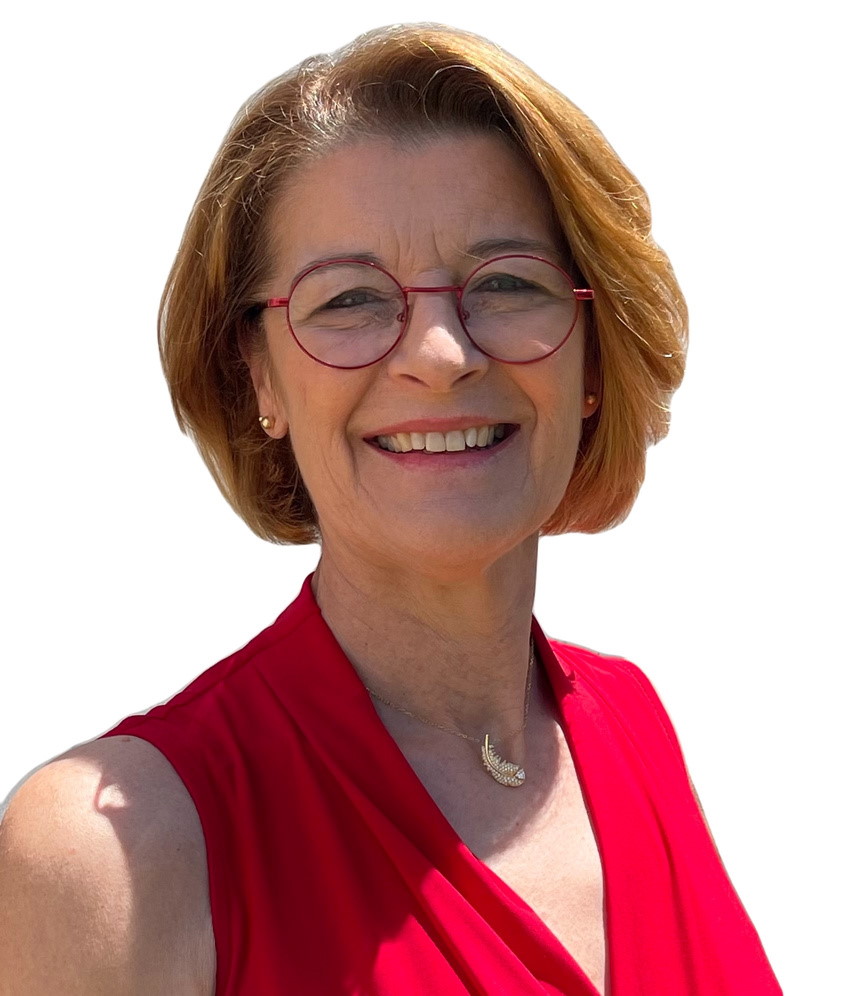 Director

Senior Project Manager
Director
Senior Project Manager

Véronique Gallardo Biral, born 17 May 1965, started working as Project Manager Supply Chain in our company on 1 May 2019.
Airbus Operations GmbH is a company of the commercial aircraft division "Airbus Commercial Aircraft" within the Group.Airbus Commercial Aircraft is an active and state-of-the-art company operating throughout the world and is an international leader in the manufacture of aircraft in the civil sector. As a pioneer of innovative technologies, Airbus Commercial Aircraft produces the most modern and complete series of commercial aircraft, with 100 to 500 seats and offering customers support for superior products and services. It has around 81,000 employees from nearly 100 different countries, who commit all their pride and passion to achieving the best quality for our products every day and, in 2019, achieved a turnover of around 55 billion euros for Airbus Group. Airbus Commercial Aircraft has manufacturing and construction centres in France, Germany, Great Britain and Spain and is represented by subsidiaries in the United States, China, Japan, India and the Middle East.
In this position, Ms Gallardo Biral was mainly in charge of the following functions:
Project management in the SA VSM Cross FAL department and in customer lines
Unilateral Support Process (OSS)
Requirements, control and validation of recurring and non-recurring costs (RC and NRC)
Management of supply interruption cost overruns (SDO)
Management of product adaptation and repair agreements (RRA)
Strategy, governance, monitoring, control, anticipation and evaluation of the availability and response capacity of 27 suppliers.
Ms Gallardo Biral had the most comprehensive qualifications and was particularly committed to her new area of work. In a very short time, she was working completely independently. She was always a persistent and resilient employee, who successfully managed all of her tasks, even under difficult working conditions.
Ms Gallardo Biral has extremely broad knowledge in her field of experience and always took advantage of the professional development opportunities offered by the company, obtaining very positive results which worked in our favour. She always carried out her work with care and precision. Ms Gallardo Biral was a reliable employee and efficient person who carried out her tasks in a logical, fast and always satisfactory manner. Ms Gallardo Biral always knew how to find the perfect balance between load and efficiency at work, standing out from other employees through her quality and productivity.
Until the her final days in the company, Ms Gallardo Biral was very committed and did everything possible to accomplish all of her tasks to the best of her ability, and we thank her very much. The team, as well as the management, greatly appreciated the results she obtained in 2020 and her ability to adapt during the pandemic.
As a Manager, she was recognised for her merits and held in high esteem by the team. She had an open and cooperative attitude with other departments and, thanks to her observations, was always able to find the best way to achieve their goals.
The results of Ms Gallardo Biral's work were significantly better than those of most employees with similar tasks, and during her entire period of employment with us, she demonstrated professional performance.
Ms Gallardo Biral's sense of cooperation with her superiors and colleagues was always exemplary.
Thanks to her team spirit, she was recognised for her merits and held in high esteem by everyone.
Likewise, her behaviour towards our customers and other business partners was always exemplary. I know The working relationship with Ms Gallardo Biral ended on 31 December 2020 by mutual agreement.
We warmly thank her for her consistent and exemplary performance and we are sorry to let her go. We wish her the best and that she may continue to achieve her goals, both personal and professional, in the future.
Hamburg, 31 December 2020
Airbus Operations GmbH